Our system is steel-strong, so you can hang decor elements such as boards, fills, and signage directly from busSTRUT.
Instead of separately suspending your decor elements, utilize the same busSTRUT system as the lighting, power, and/or data throughout your space.
As your design evolves, so does the busSTRUT system
This multi-purpose approach to the design of your space captures the essence of adaptability and innovation. The busSTRUT system seamlessly integrates itself into the ever-evolving tapestry of your design vision, allowing for lighting, power, data, and decor elements to be added or moved as needed.
busSTRUT integrated Decor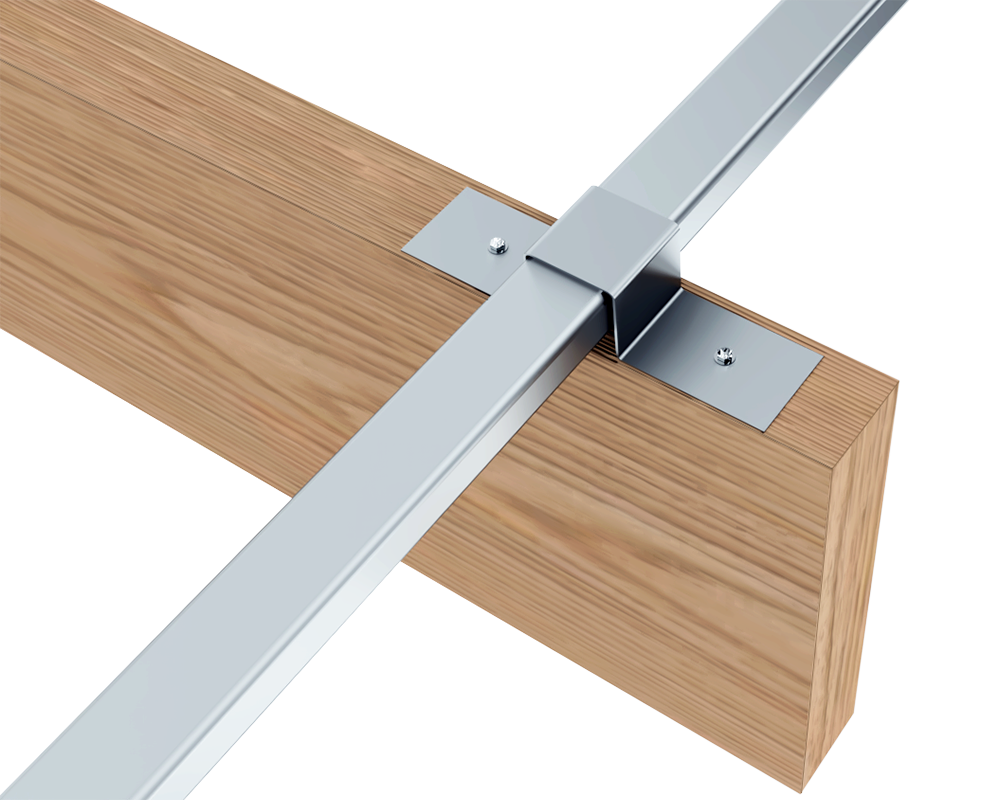 busSTRUT consists of 12 gauge steel and is capable of supporting up to 100 pounds between hang points. Therefore, oftentimes clients attach decorative boards / baffles to our same system being used for the lighting / drop down power/ data. Attaching boards / baffles to the already supported busSTRUT eliminates the traditional need to individually hang each decorative board.
Oftentimes busSTRUT is used to support wayfinding signage. We offer numerous types of attachments for signage, most often a hanger with eye bolt for the client to hang their signage from.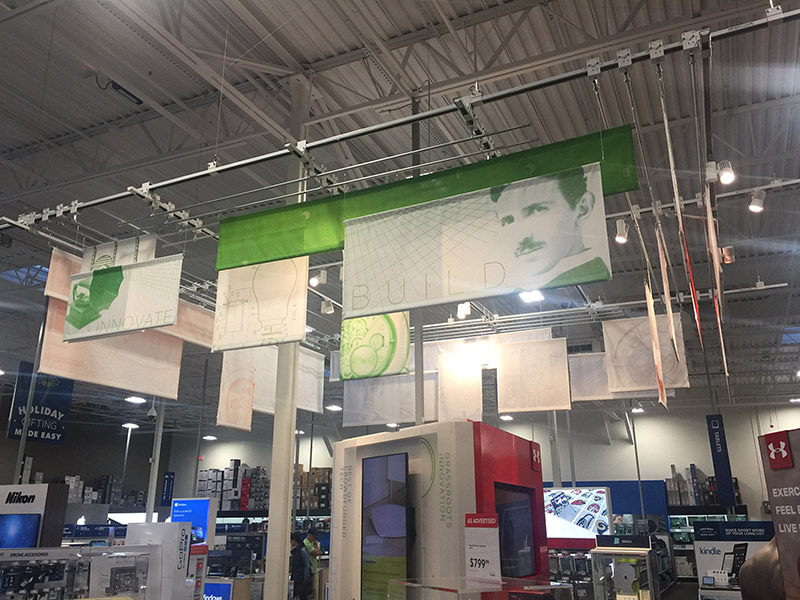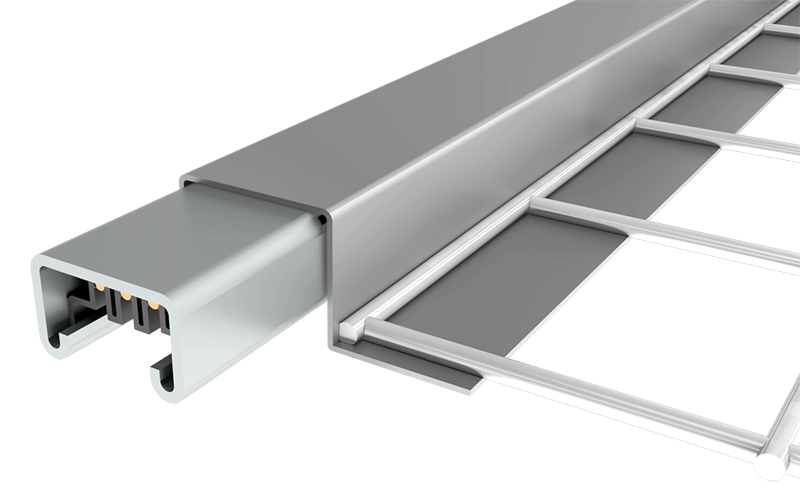 In between the busSTRUT, we can fill the cell with acoustical ceiling tiles or wire mesh.
In retail the windows are important to attracting customers inside. busSTRUT has the ability to fill the cell with wire mesh for most precise hanging of signage. This signage would be suspended from the same busSTRUT system capable of lighting and powering devices such as visual displays.
Bringing a touch of industrial chic into your space
With "One System," an innovative and versatile system that will revolutionize the way you decorate, you get beautiful decor possibilities and seamless integration with lighting, power, and data as well. This game-changing system is bound to take your space from ordinary to extraordinary!
Reduce installation time and material cost with busSTRUT, an innovative solution that combines architectural design with modular ease. With conventional building materials, your decor would require a separate system. Thankfully, you found the all-in-one, customizable busway system for commercial spaces!
Find out how busSTRUT can optimize your assets and collaborate with your team to streamline the distribution of power, lighting, data, and decor in your facility.